Digital trade fair or virtual congress: With meetyoo events are implemented in any completely virtual form or hybrid.
The software solution from meetyoo, which B2IMPACT represents for Austrian companies, was developed in Germany and is a real high-end product. Not a do-it-yourself kit for beginners, but a real professional tool with which you can make an impression and actually sell and network.
Virtual trade fairs with the innovative online event software from meetyoo:
Individual stand design, just like at a real trade fair
Up to 5 visible staff avatars
Video screens
Downloadable documents
Post-Event Report
Keynote in the auditorium
Private video meeting room at the exhibition stand for up to 5 people
Video Round Table for up to 30 people
Public booth chat
Contact requests
Enhanced real-time reporting
Quiz function at the stand
Indoor and outdoor view can be customised
Advanced lead scoring
VIP access
3D object viewer
These services can be called upon in every planning phase of an event: from the creation of an event concept to the complete handling of the event including efficient budget control. The best technical support, great reliability and a tight project plan take all the work out of your hands.
Our meetyoo success stories for digital or hybrid events
You definitely have my 5 stars
"After being responsible for events at Hyundai for over 10 years, I would like to express my sincere compliments. Really top! I especially appreciated that everything went so smoothly and well. The entire team was always available, documents were provided as guidance, and the support before and during the event was first-class. The platform ensured functioning technology of top quality. The meetyoo team made everything possible that I had imagined.
Congratulations on the professionalism, competence & efficiency - a combination I appreciate, especially more in stressful times! The traders also stated in our feedback survey that the usability was very easy. They found their way around the platform without any problems and felt well informed about the event.
A professional platform like meetyoo certainly has future potential and will continue to be used at Hyundai. You definitely have my 5 stars."


Emanuela Novakovic
Marketing Manager Hyundai


We still received congratulatory emails weeks after the conference
"The platform surprised everyone with the possibilities and the visuals and was very well received. We still received congratulatory emails weeks after the conference.
The possibility to communicate with each other has been very well received. The exhibition stands can be designed attractively and individually - this also generated enthusiasm. It's great that the platform can be accessed beyond the actual conference and thus all "missed" lectures can be looked up. It's also great that the platform can be customised in terms of colours, rooms and furniture in the lounge area."


Tanja Trieb
University of Leoben
Organisation Recy&DepoTech

The platform was intuitive and self-explanatory
"What I liked most about the tool was that it was so close to reality: thanks to the real live avatars, you also knew online what your counterpart looked like, and the exhibition stands were all in the corporate design of the companies - just like at a presence fair. We were also able to implement our entire supporting programme, just like at the presence fair: From CV checks to competitions to stage talks including Q&A sessions, everything was possible to implement online. It was also pleasant that we didn't have to explain much to the participants - the platform was intuitive and self-explanatory, which was also one of the reasons for me to choose it. While working with meetyoo, points of criticism were also well received and implemented immediately. A big praise at this point to the project management of WEKA, they worked patiently and extremely service- and customer-oriented from the first day on. Due to the positive feedback from students and exhibitors, we will implement TUday online again in May - again with meetyoo and WEKA."


Julia Hainitz
Career Center of the TU Vienna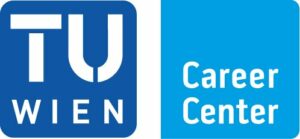 Great potential in the future as well
"We are very satisfied. The fair was generally well received - both by our employees and customers. It was a great platform - it provided a good overview of our new products, which we have nevertheless released in this crisis-ridden year 2020. The participants looked at everything, downloaded, chatted - so they really took advantage of all the possibilities the platform offers. This virtual world is very easy and intuitive to experience, which has been well received. The fact that meetyoo is the market leader in Europe was also a reason for us to decide to work together. It was important to us that they already had experience in project management and implementation. There is great potential here for the whole area in the future: from the planning of the stand to the presentation. Our first fair was in German, and due to its success we are now doing the whole thing in English in March. From South America to Australia, all our end customers will be able to experience the diversity of our new products on the platform. We think the future will be hybrid!"

Jürgen Eppinger
Head of Digital Marketing at Rosenbauer Group

You can find out more about our events department here: Event Marketing